PORTLAND, OR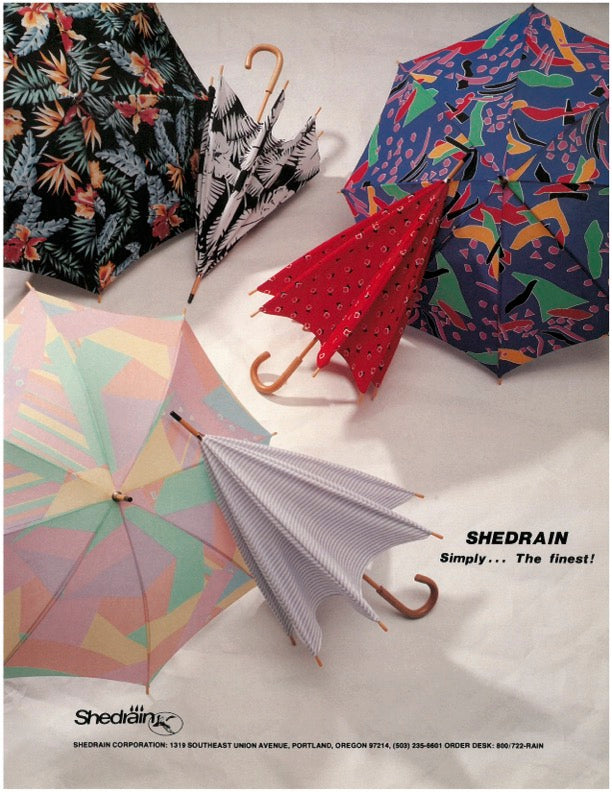 For over 75 years, we've embraced the true spirit of change, and we're not stopping anytime soon.

After three quarters of a century, our company has flourished in ways we never dreamed. We are proud of where we come from; built on a foundation of resilience, ingenuity, and good, old-fashioned hard work. Journey with us through each of the decades that SHED RAIN has been in business.
The relationships that our dedicated teams have built over the years with retailers like Nordstrom have been invaluable to the way we distribute our products to everyone that needs them – no matter the weather.
In 1947, our three founders purchased a small umbrella repair shop in Portland and took a chance on a dream. Their goal? Produce the best umbrella that money could buy.
Little did they know, that by acting on this one, simple opportunity, they would set in motion a tradition of design and engineering that would last three quarters of a century.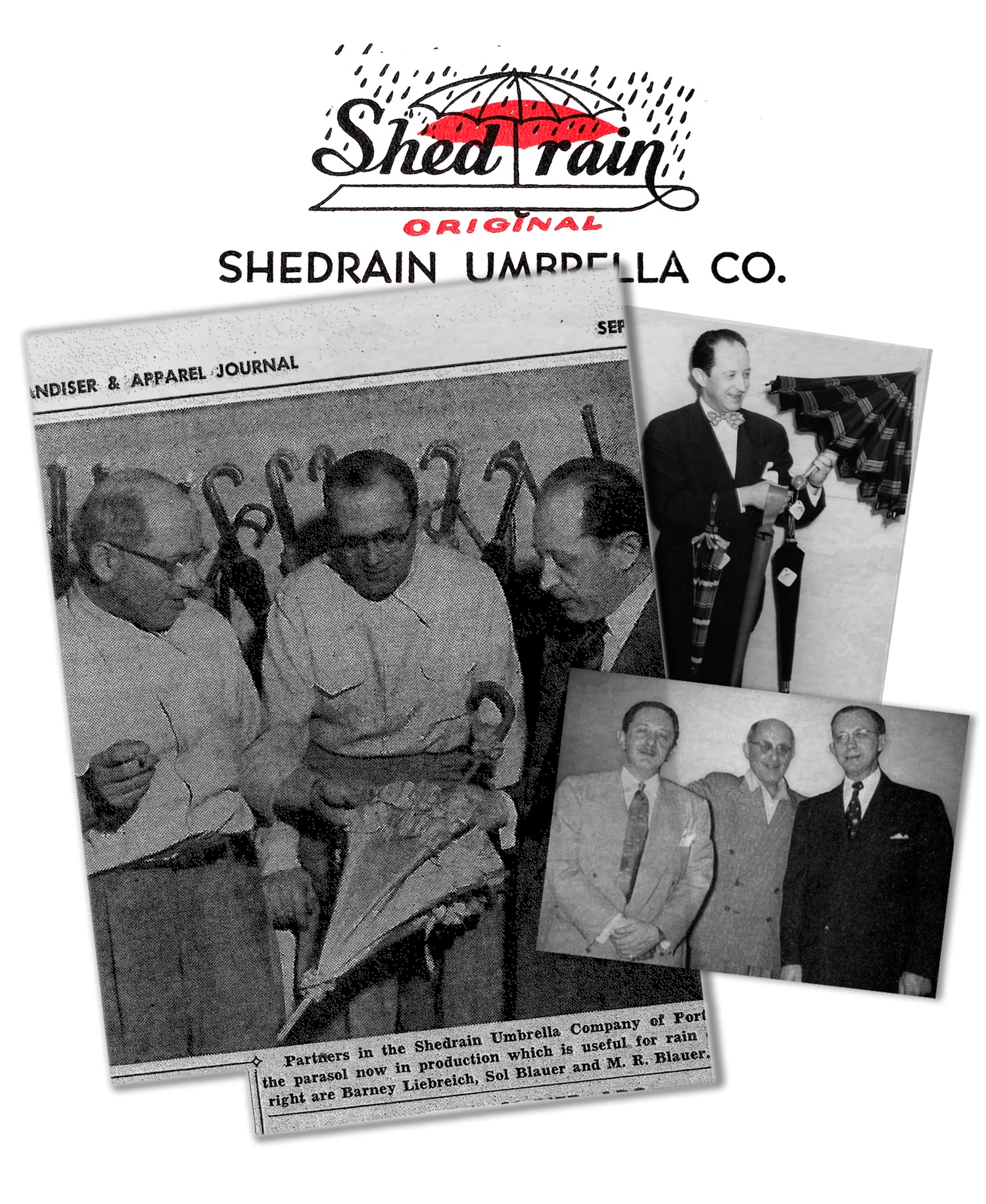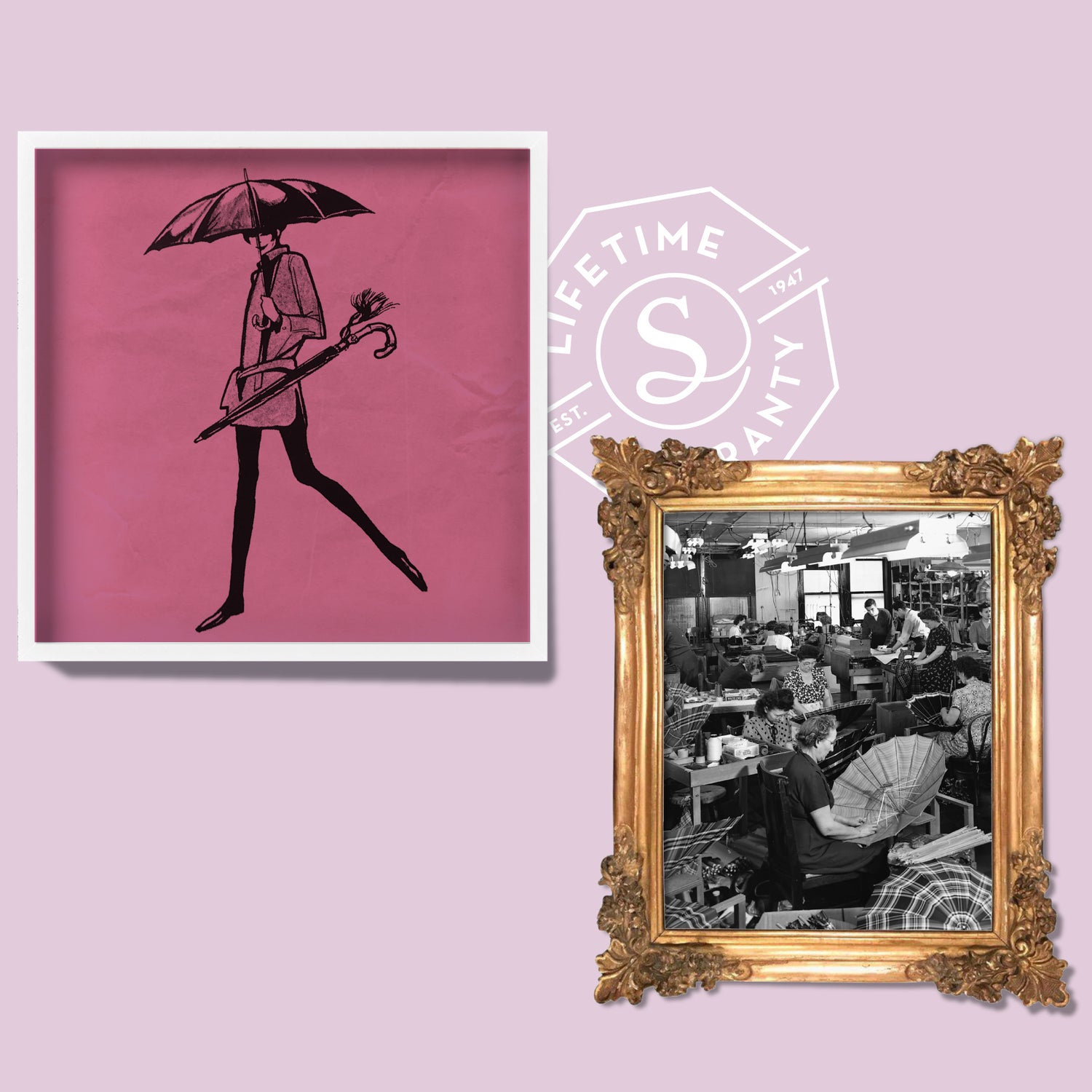 Illustrations were the way we sold products that we made in Portland, OR
During this time, all umbrella parts were made in the Eastern US. We were the leaders of the west coast, and persevered against all odds. Here, we established our first two retail partners: Charles F. Berg, and Meier & Frank! Early on, basic, traditional umbrella styles were the name of our game, but in the next decade, we expanded into trendy and fashionable silhouettes.

Parasols with ruffles, anyone?
In the 60's the majority of the umbrella market was women. Rhinestones, tassels, ruffles, Pagoda shapes, ivory handles. We delivered elegance and style to our female market, and we're featured in magazines like Harper's Bazaar and Glamour. While men's umbrellas remained primarily black, and many young men would not use an umbrella, we knew there were missing pieces we could fill. As one of our first plays on brand awareness, we featured a men's umbrella campaign in Playboy magazine.
That was then – a different era.

~
70's COLORS WE'RE BRINGING BACK
WE HAVE SO MANY YEARS OF DESIGN INSPO, WE CAN'T WAIT TO BRING IT ALL TO YOU
The 70's were a wild time for SHED RAIN. Not only did we expand to acquire a Midwest umbrella company, this decade was the start of the "Bubble" revolution. The Bubble umbrella we know and love today stepped into the spotlight. Demand was so outrageous that we had to work quadruple time to try and keep up!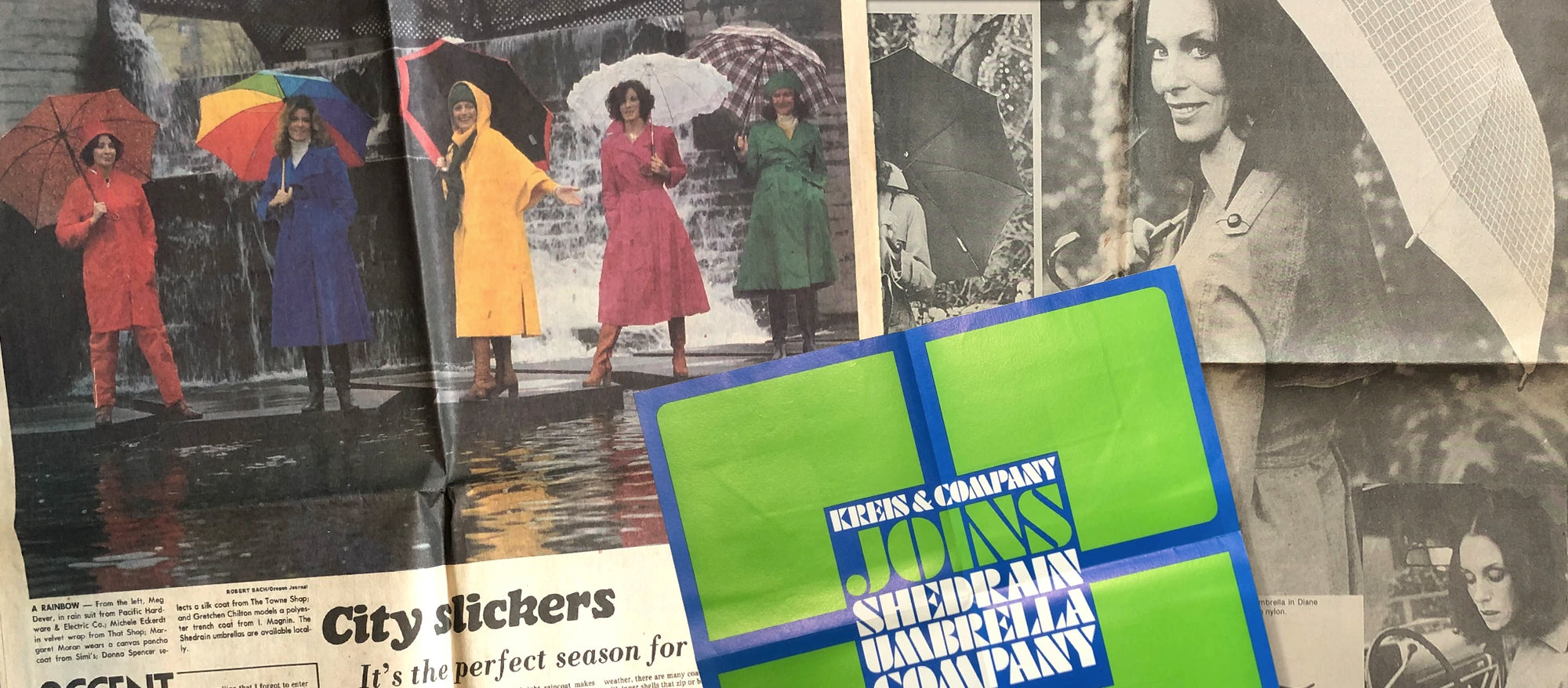 Partnerships with purpose
We'd like to refer to this as the decade of maintenance and resiliency. During the 80's we lost both of SHED RAIN's remaining original founders, and their families were left not only to grieve the loss of wonderful men, but to move forward in continuing to build the legacy that their fathers built before them.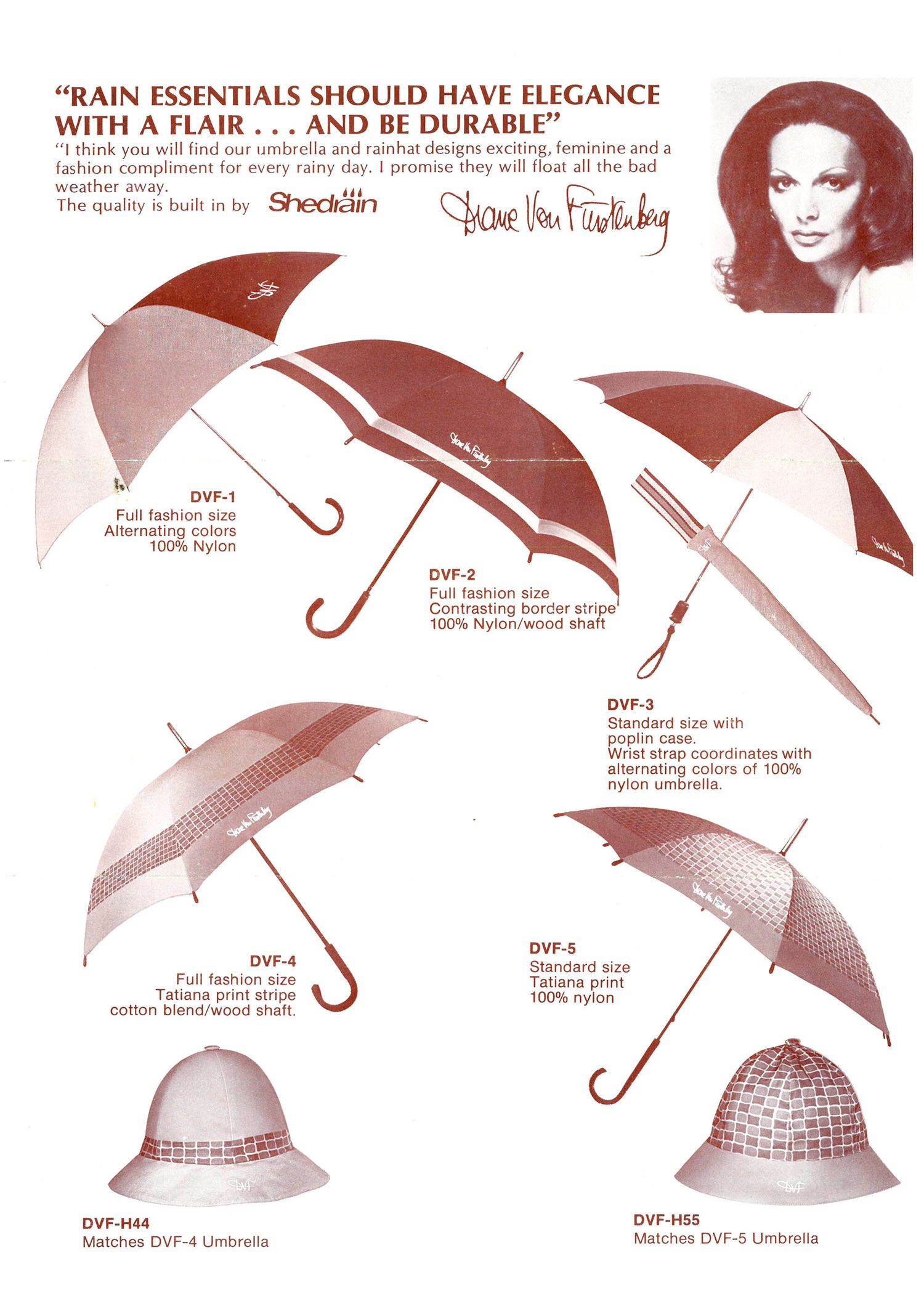 A SHED RAIN exclusive Diane Von Furstenberg Collection
"WE DID WHAT WE ALWAYS DO TAKE CARE OF BUSINESS"
Stan Blauer – Our Chairman and his mantra for the brand through the hyper-inflation era of the late 70's early 80s
Really taking the 'rains'
This decade is when SHED RAIN really took the reins on elevating the umbrella industry. We took a traditional commodity item and made it fashion. We took what were traditionally fashion-sportswear fabrics, made them waterproof, and put them on an umbrella. We were creating prints and fabrics that had never been done before.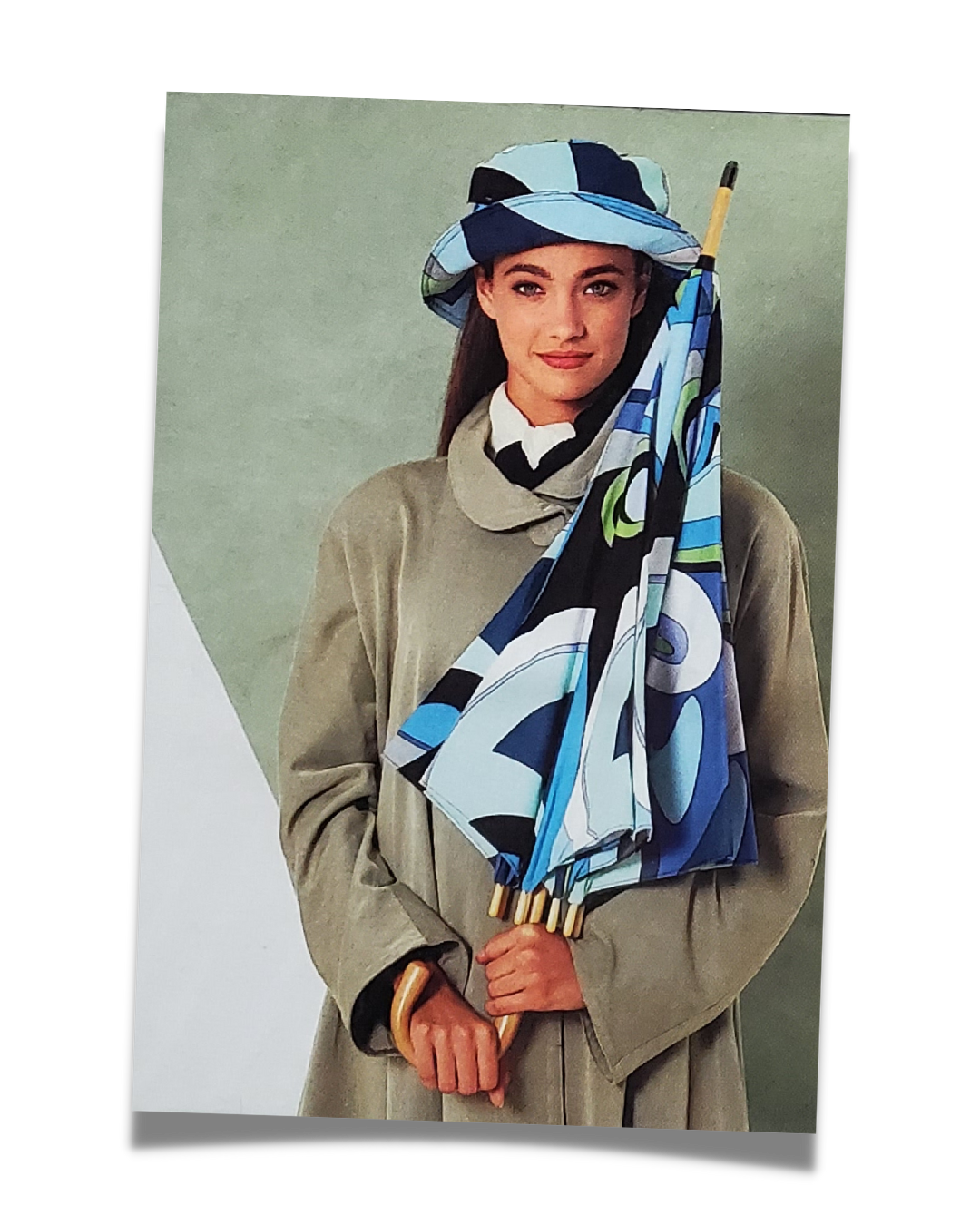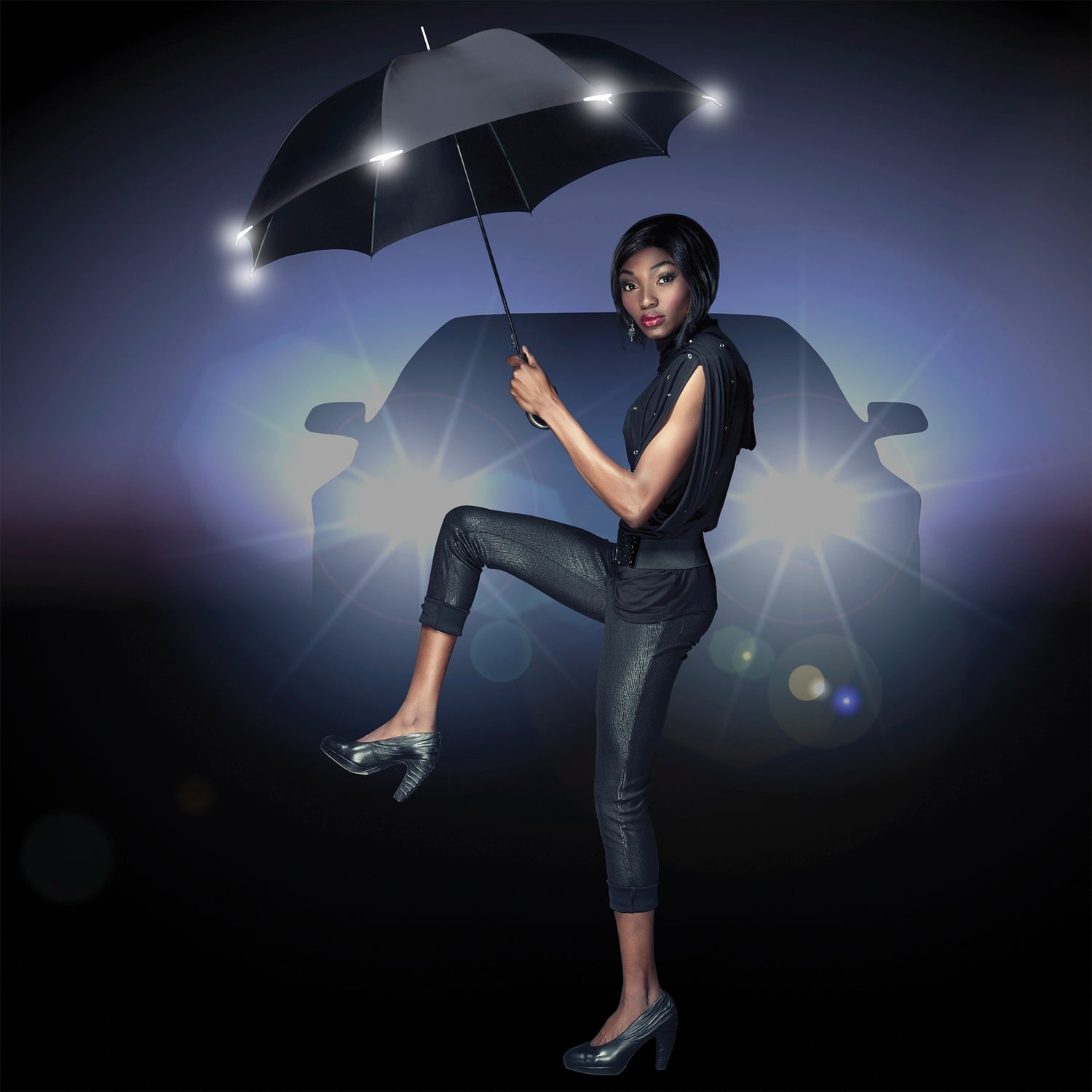 Safety in the dark has always been a focus for us at SHED RAIN. Our Walksafe™ line has evolved over time, and is still a core part of our collection.
At the turn of the century, we knew SHED RAIN could do even more than fashion and rain-protection. We expanded our weather protection expertise to include wind. We already had our Wind Reflex umbrella that could invert and then revert back to it's original shape. We moved further into the wind market with our canopy venting systems on our WindPro and Windjammer umbrellas.
In the last full decade, two of our well known, award-winning lines were born. Stratus™, our luxury Red Dot Design award winner. And, Vortex, our patented wind technology that has never been seen before. During this time, we took style and function to the next level.
Stratus™ is a sophisticated form of umbrella engineering with over 250 parts, hand-assembled.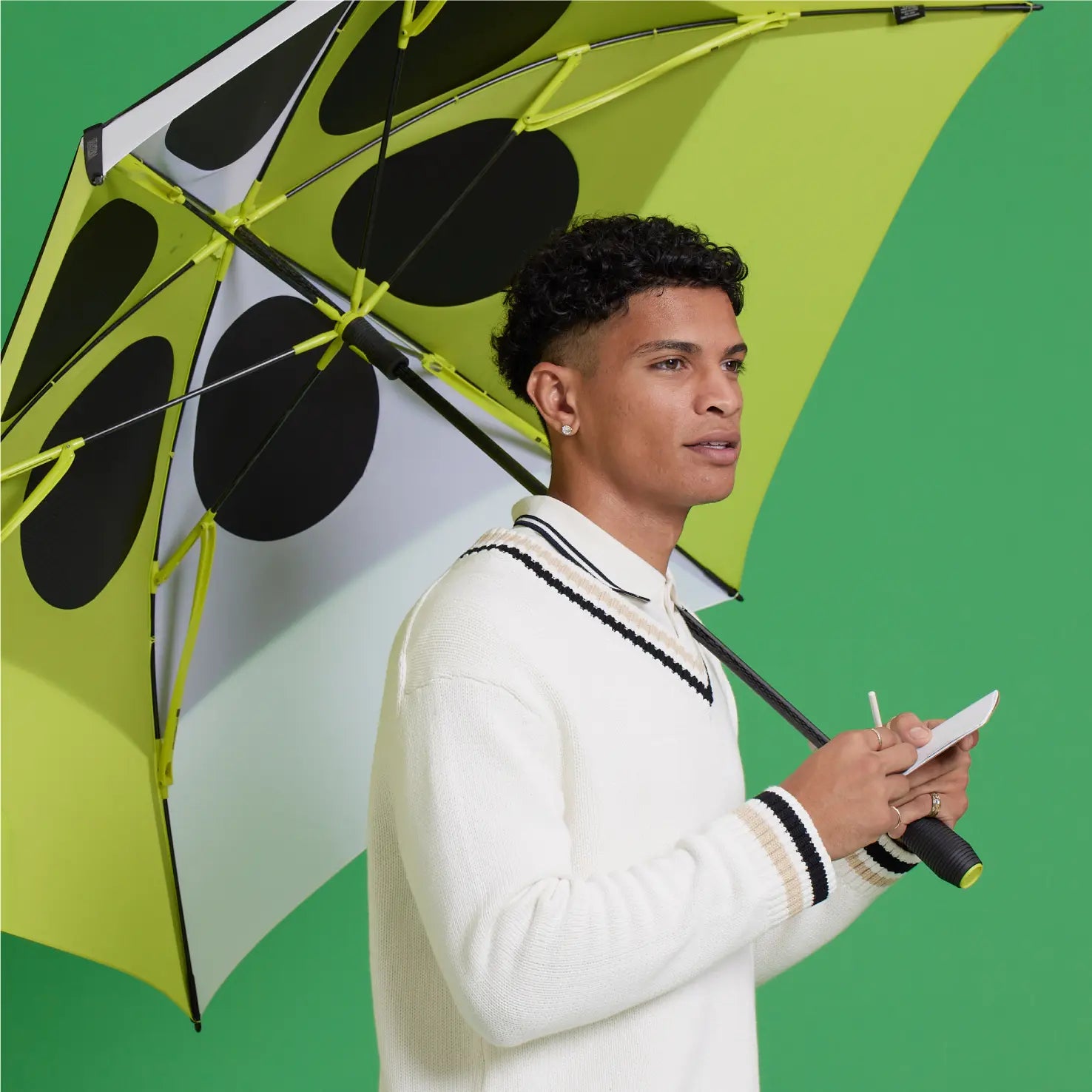 Vortex™ is our smartest technology yet, and it's one of our key product lines.
We feel like we're just getting started.
The start of this decade, we really started shaking things up. We decided that now is our time. Now, is when we take SHED RAIN and our customers to new heights by reimagining what we can do to better protect you from the elements. In style, of course. Always in style.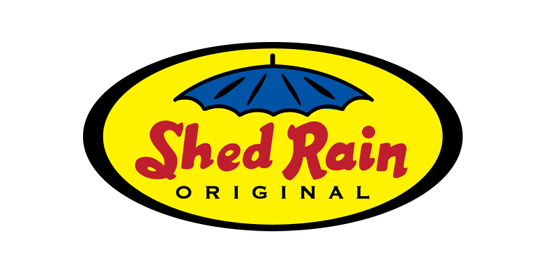 MAKING PARASOLS COOL AGAIN
INSPIRED BY OUR ARCHIVES...
COMING SOON