PORTLAND, OR

"Our cleverness doesn't stop with an umbrella."

Our parent brand and the expert in clever, stylish protection from the everyday elements. Find us online or at all your favorite retailers from Nordstrom to Bloomingdale's.
One of SHED RAIN's longest standing brands, delivering simple, fashionable umbrellas and rainwear. Available at your local retailer.
SHED RAIN's accessible fashion basics brand, available at your local retailer. Weather protection at a moment's notice? We're there when you need us most.

SHED RAIN's vibrant, joyful, affordable accessories brand that encourages us all to get outside and keep living life. We're here to put the fun in function.
WE'RE ONLY JUST
GETTING STARTED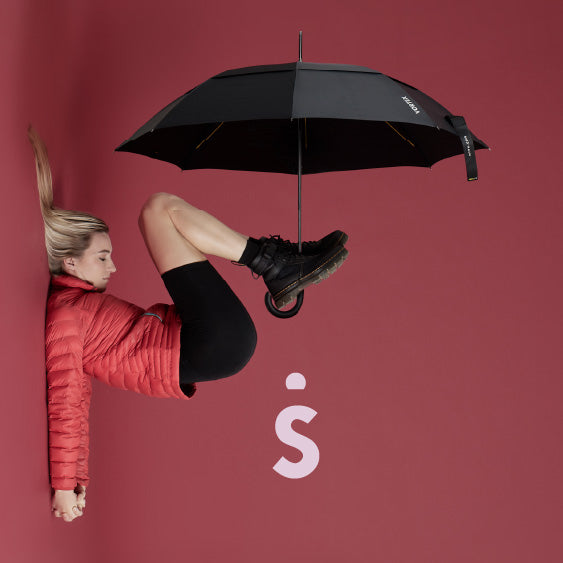 Testing our Vortex™ Anti-Inversion Umbrella
When experience meets opportunity.
For three generations, we've been the front-runners of the umbrella industry. For 75 years, we adapted, innovated, developed, and paved the way to where we are today. In 2020, we started to see opportunity. We knew that our ingenuity didn't stop at umbrellas. We could offer even more.
Because, when it all comes down to it...we know weather.
So, we took action. We realized our unique ability to bring comfort when weathering the elements could help us serve our customers in more ways than we ever had before. We took our ideas, experience, and design expertise and expanded
what we offer to include fashion accessories.
Style. Spur of the moment. Necessity. Whatever you need, whatever the weather.
The SHED RAIN family of brands will deliver.
GOGO has you covered anywhere you roam, wander, travel, or shop outside!
SHED RAIN'S global mission has always been to inspire people to live a life outside, no matter the weather. We will always strive to marry innovation, intelligent engineering, responsible materials, and really great style to serve every type of customer.
Whatever your budget, wherever you call home, wherever you're headed, whatever your need...SHED RAIN'S family of brands has a product for you.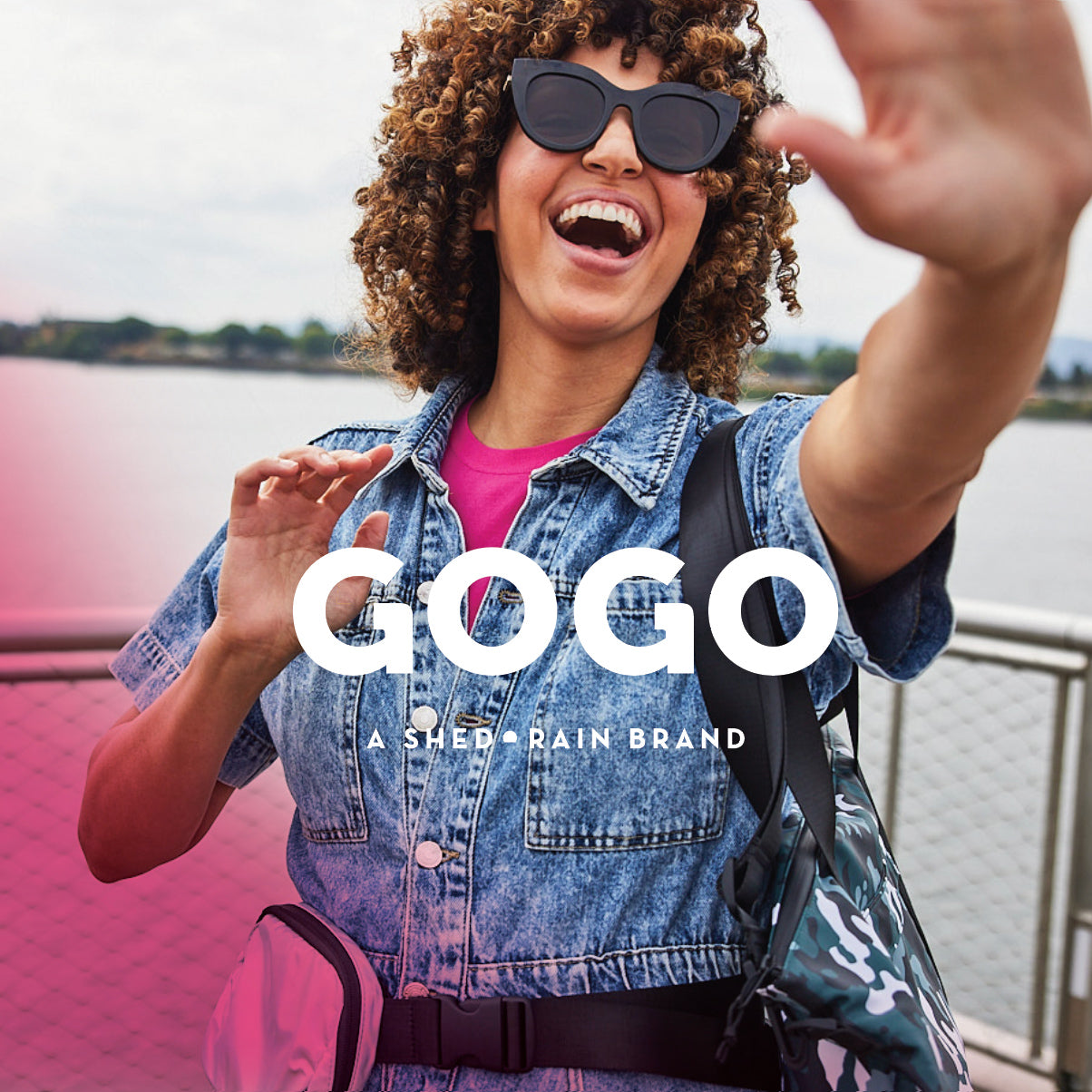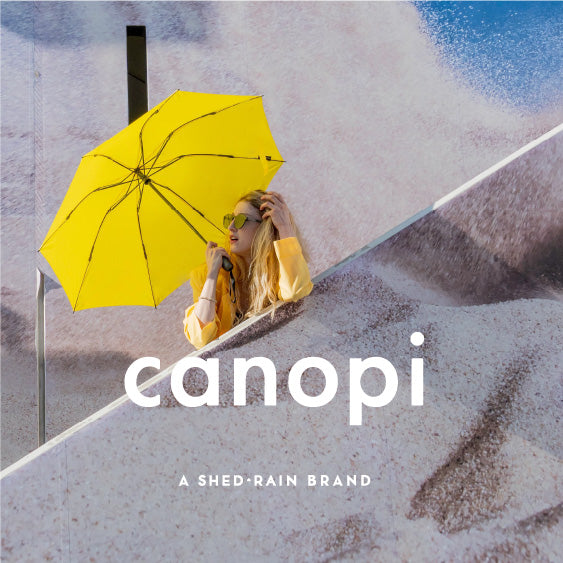 Fashionable basics, right when you need them.
Our Canopi brand is dedicated to better distribution with our retail partners - so you can find us almost anywhere.
A legacy SHED RAIN basics brand.
Rain Essentials delivers products for the whole family.
The name has been around for quite some time, serving our customers in style, wherever and whenever the weather turns. Modern, stylish basics available at a moment's notice.