~ THREE GENERATIONS OF CRAFT
The following year, with the help of his brother and two uncles, Meyer purchased a small umbrella repair shop and made it new.
They called it SHED RAIN.
It all started with a dream, a few old sewing machines, and an unlimited desire to make the best umbrella money could buy.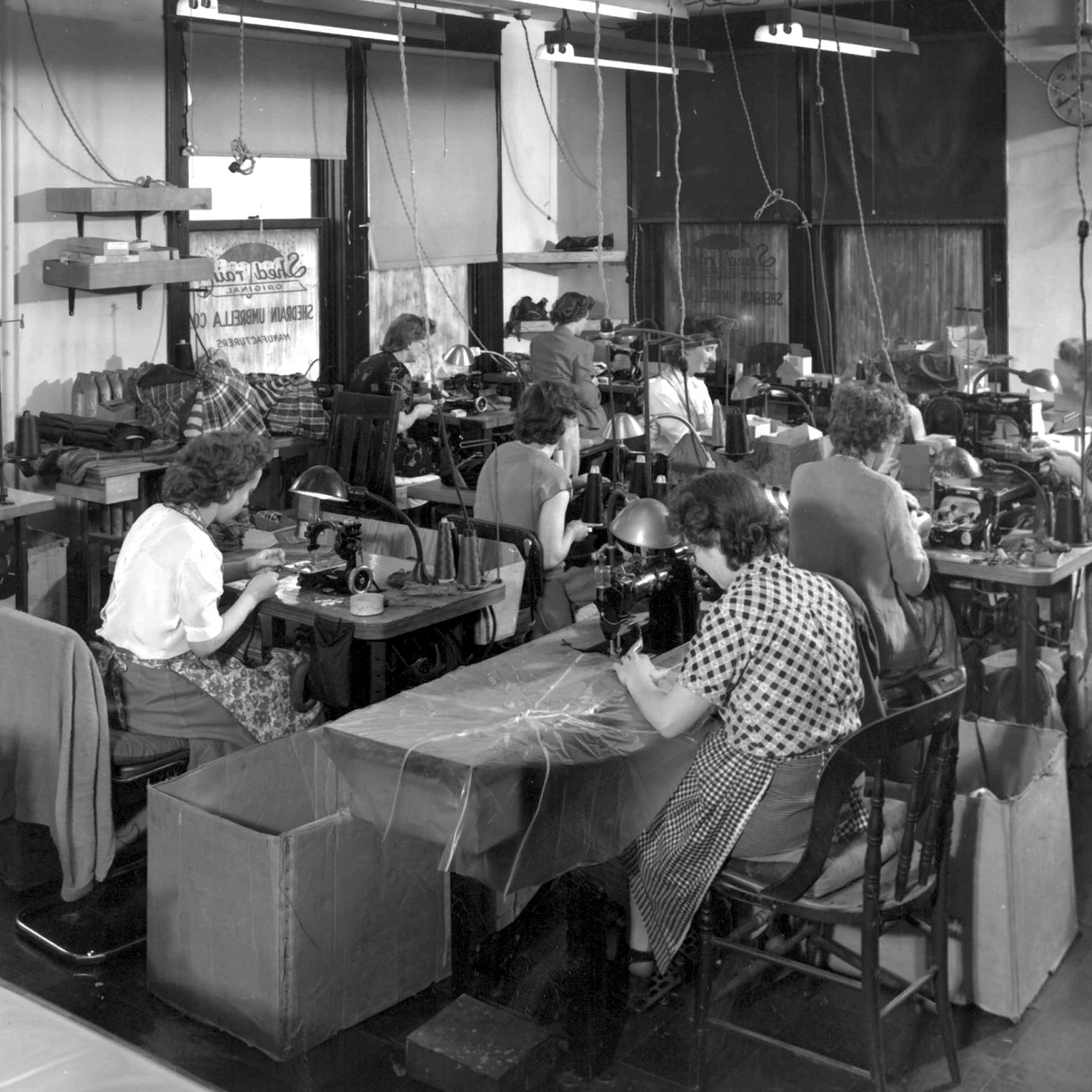 Our first manufacturing
space in Downtown Portland,
OR Circa 1950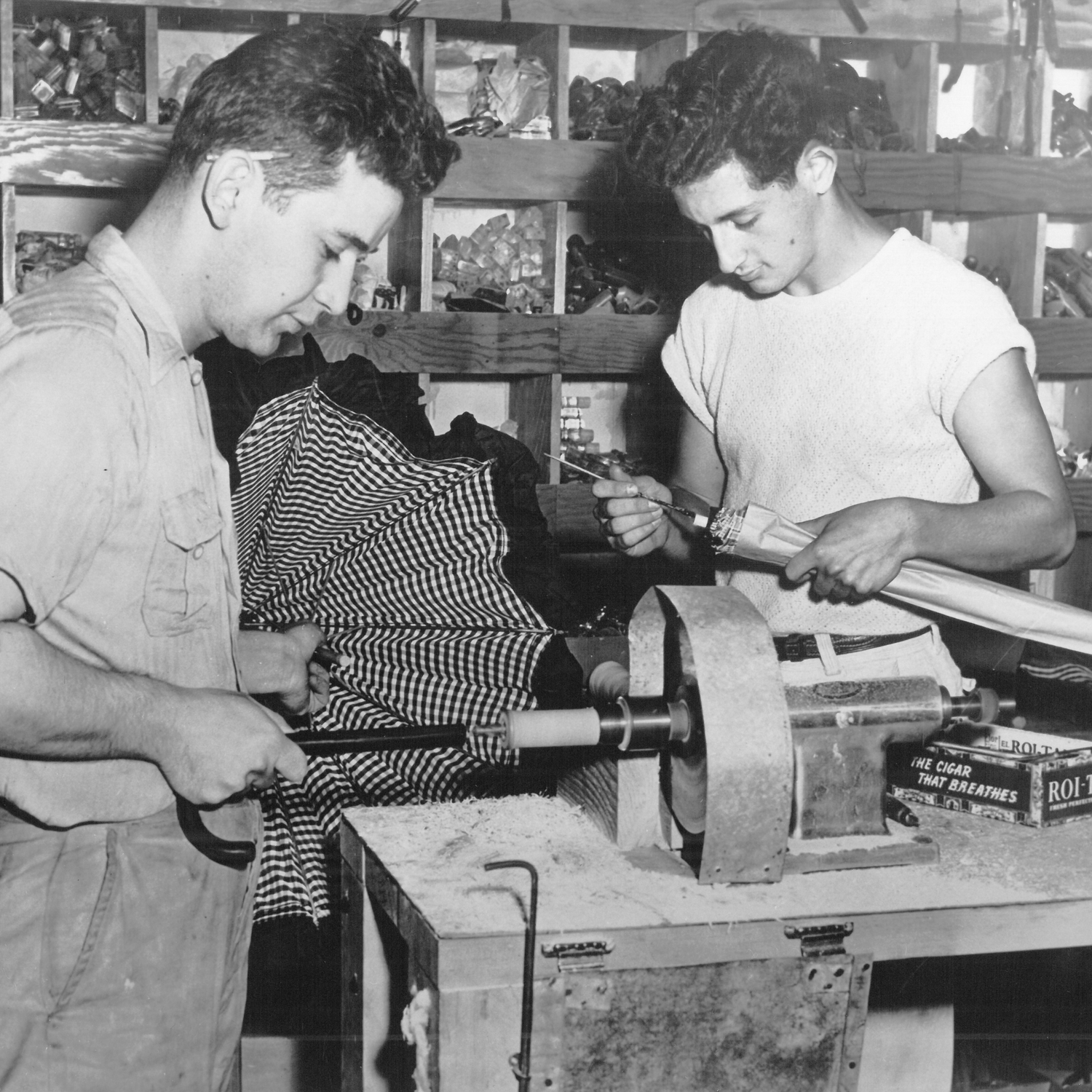 Yes, that's our Sales Director's grandfather in
1957 making and inspecting our hand-crafted
umbrellas
Year after year, business slowly expanded—up and down the West Coast, across America and, eventually, around the globe. What started with a few sewing machines, grew to 500 sewing machines. What started with one generation, grew to three generations.
Through trial, error, and determination, we molded ourselves into the premier umbrella artisans that we are today. AT HOME IN THE PACIFIC NORTHWE(S)T
One of our style shoots in Chicago, Circa 1967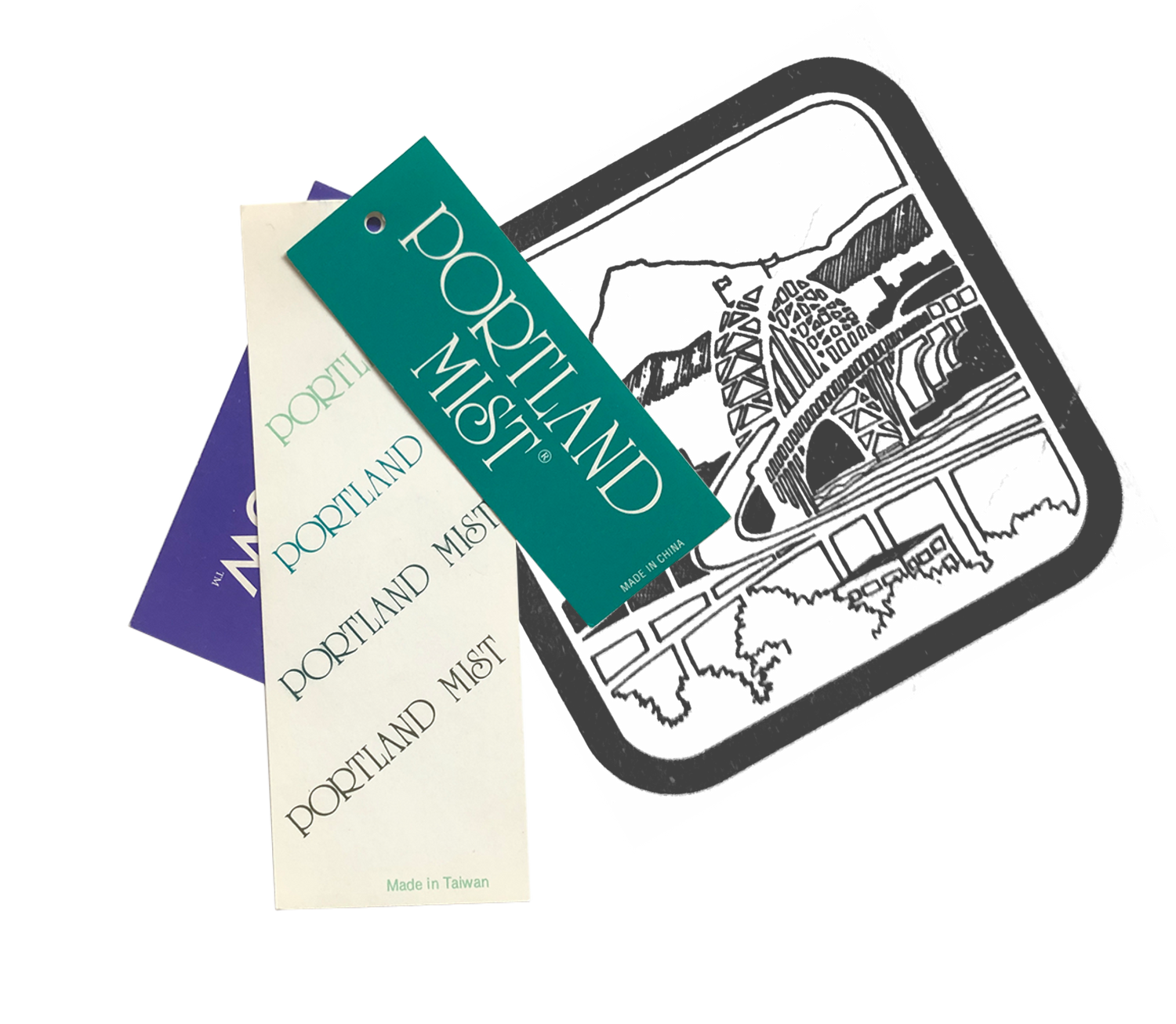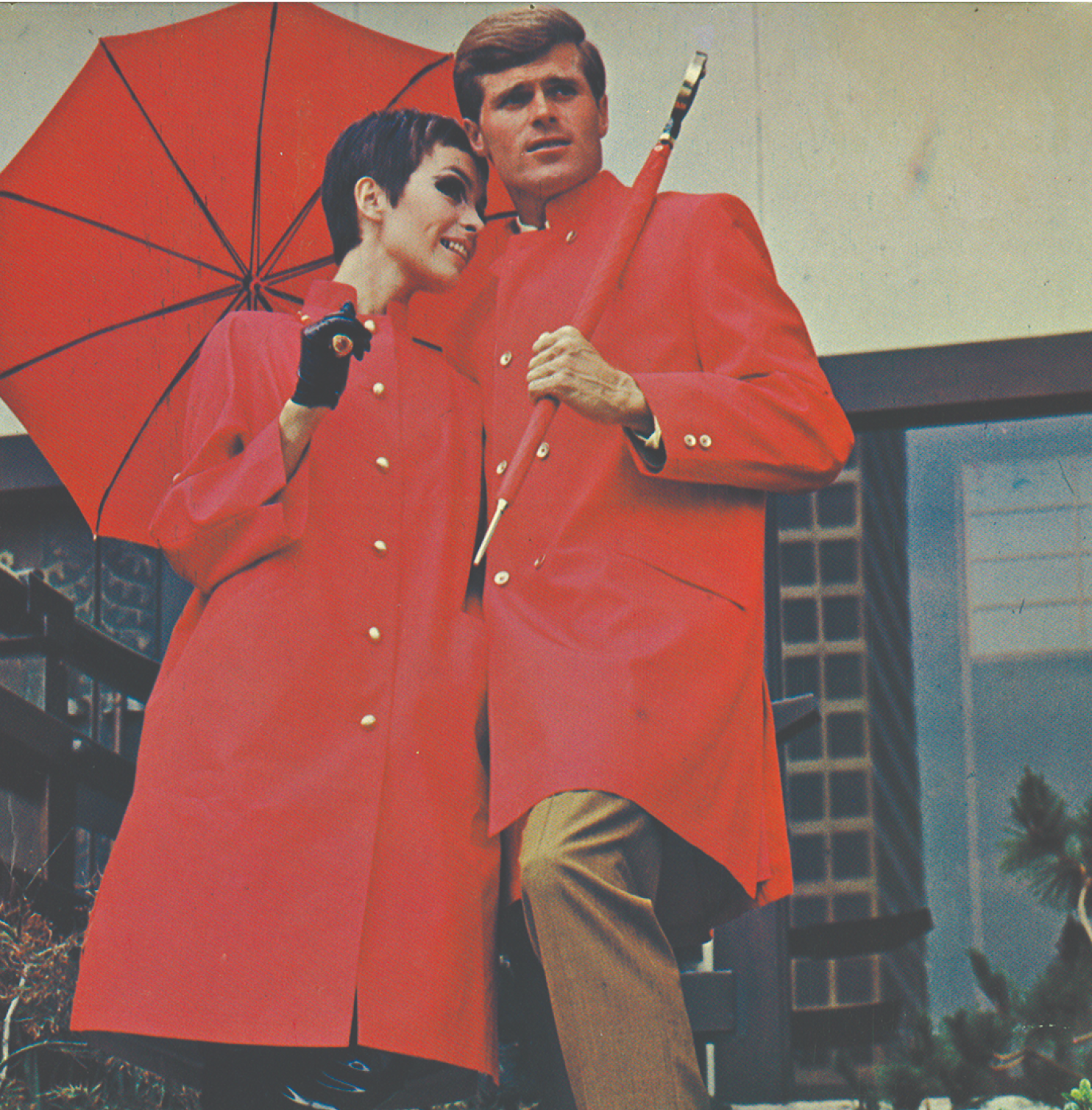 With over 50 years of in-house manufacturing and craftsmanship, it's no wonder we offer nothing but the best weather products on the market.
In the 75 years since our inception, we have watched the whole world change. The way our customers shop. The way we manufacture. The way our customers order. The materials we use.
Change is inevitable, but a few things are for certain: rain, our company's passion and dedication to quality and clever innovation, and that there's not an umbrella in the world quite like a SHED RAIN.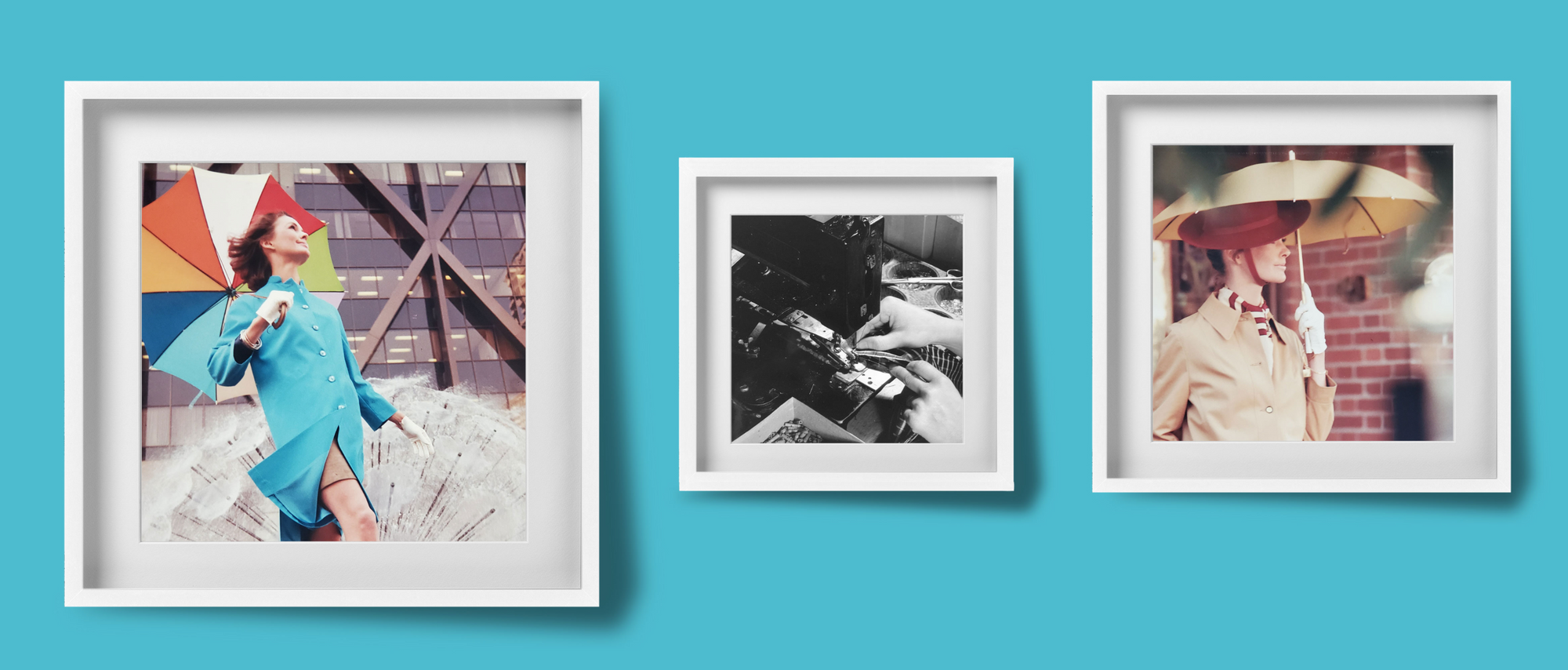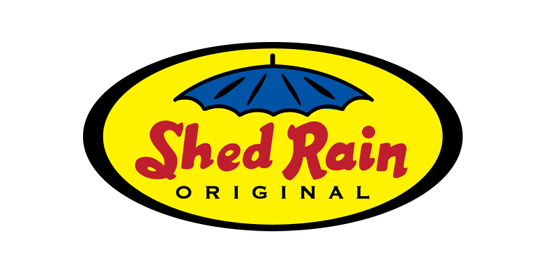 MAKING PARASOLS COOL AGAIN

MODERT VINTAGE SERIES
COMING SOON