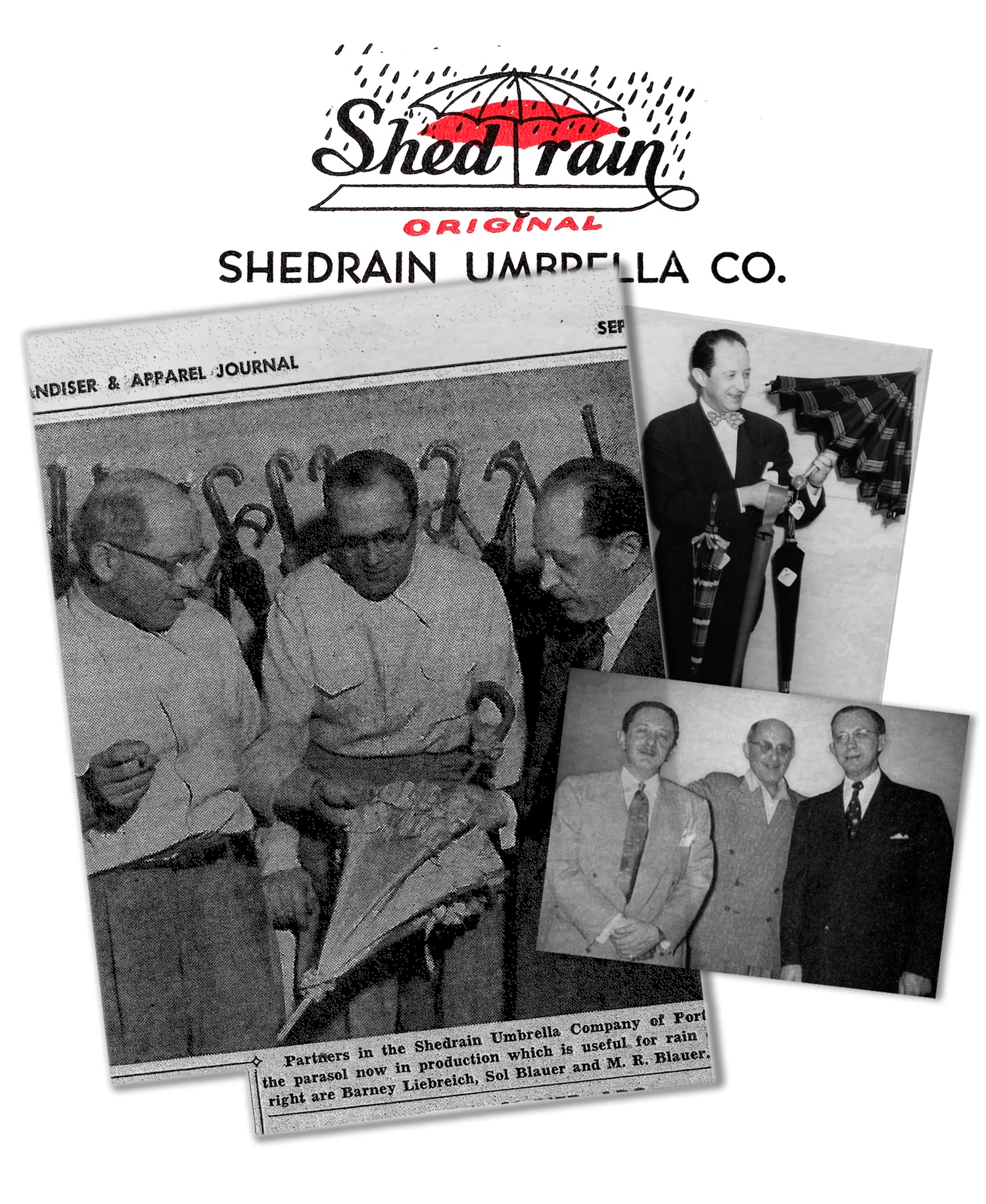 The Pacific Northwest is no stranger to rain. In our 75 years, we've seen 2700 inches of it.
That makes us extra qualified in the designing of the world's best umbrellas. Wouldn't you say?
On a wet, winter day in 1946, Meyer Blauer stepped onto a downtown sidewalk in Portland, Oregon, and looked skyward. Dark clouds and a steady drizzle cloaked the city, as they often do that time of year. To Meyer, this wasn't just any rainy day. This was an opportunity to serve the Pacific Northwest.

The following year, with the help of his brother and two uncles, Meyer purchased a small umbrella repair shop in downtown Portland.

They called it: SHED RAIN.

It all started with a dream, a few old sewing machines, and an unlimited desire to make the best umbrella money could buy. Year after year, business slowly expanded—up and down the West Coast, across America and, eventually, around the globe. What started with a few sewing machines, grew to 500 sewing machines. What started with one generation, grew to three generations. Through trial, error, and determination, we molded ourselves into the premier umbrella artisans that we are today.

With decades of in-house manufacturing and craftsmanship, it's no wonder we offer nothing but the best umbrellas on the market.
"I really like you and your family business. You are entrepreneurs in a seasonal business which means taking calculated risks. You know what you are doing and I know you will be very successful."
A conversation Stan Blauer (Our 2nd CEO) had with a well-respected banker who helped the company grow to where we are today.
In the 75 years since our inception, we have watched the whole world change. The way our customers shop. The way we manufacture. The way our customers order. Change is inevitable, but a few things are for certain: rain, our company's passion and dedication to quality and clever innovation, and that there's not an umbrella in the world quite like a SHED RAIN.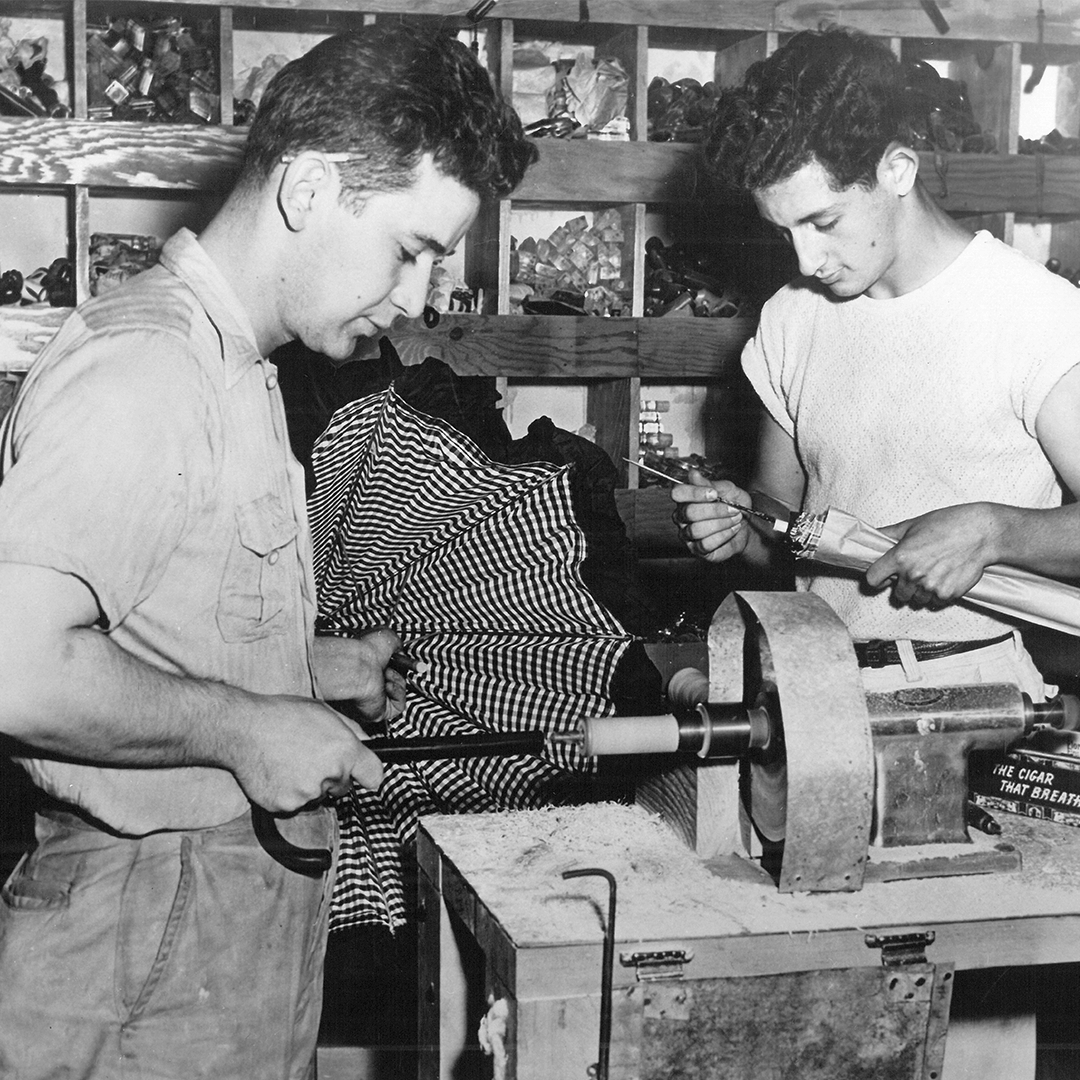 "IF THERE'S A BETTER WAY
LET'S FIND IT"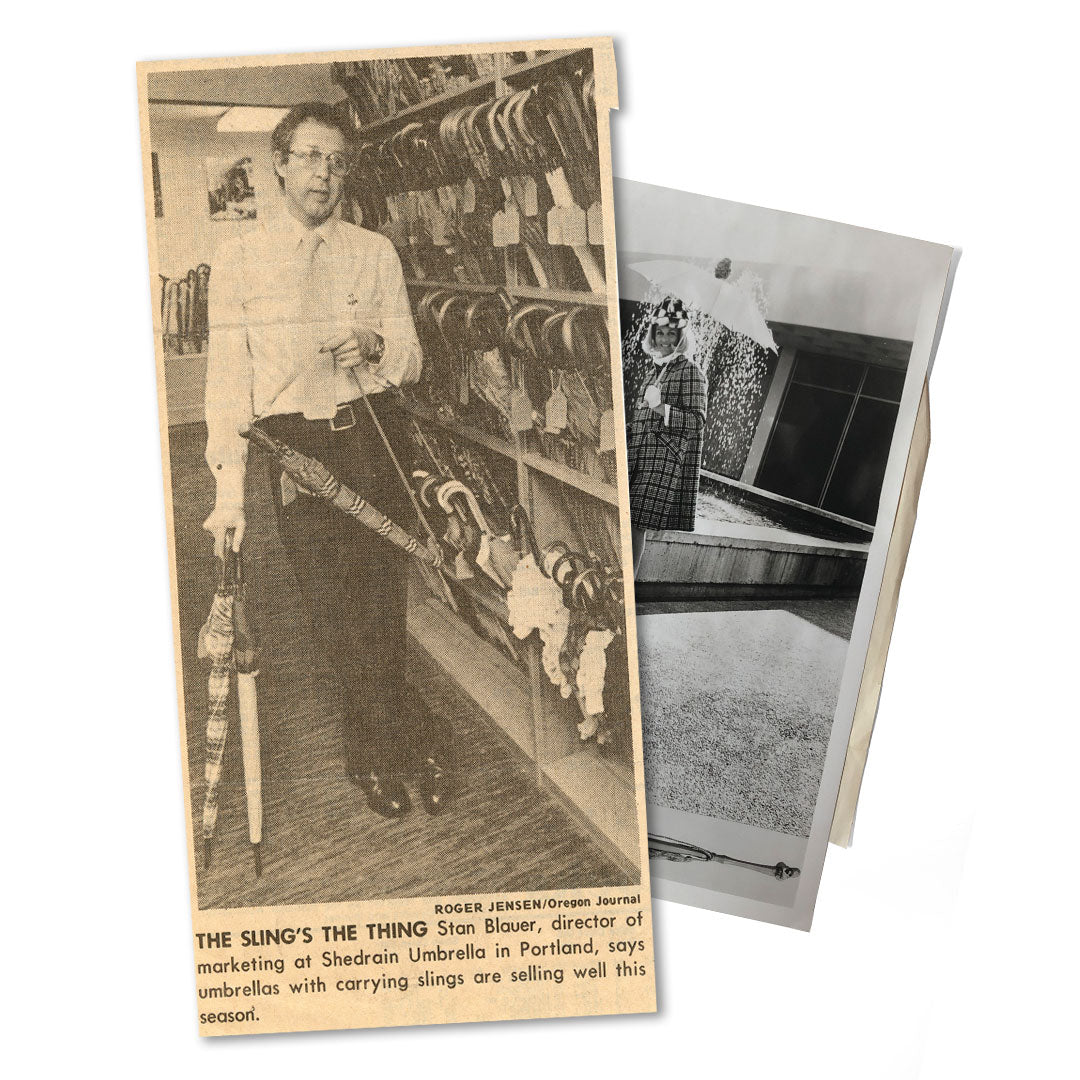 Our Second CEO, Stan Blauer
Stan has always been a proponent of 'continuous improvement – well before we all knew what 'supply chain' meant. Whether it's about design, materials, processes, or techniques, we're always looking for a better way to do things, here at SHED RAIN.